Go2Zero / soon to come, stay tuned!
One of our latest initiatives is the development of the Go2Zero App that follows in the footsteps of the Zero Emission Calculator that we created more than 10 years ago. We believe in taking action and our aim is to provide guidance for everybody on how to become a Zero Emission Person as soon as possible.
We invest primarily in renewables such as wind and solar energy due to our expertise and because we know that the technology is available now, and that it's even more economic than fossil energy.
We do not invest in reforesting, CO2 carbon capture nor nuclear energy. Most of these options can mitigate the problem but in the end you are only buying time and are not really definitive solutions to solve the climate change.
However, we are open to innovative New Tech projects if we believe that they are financially viable and technically feasible.
Go2Zero App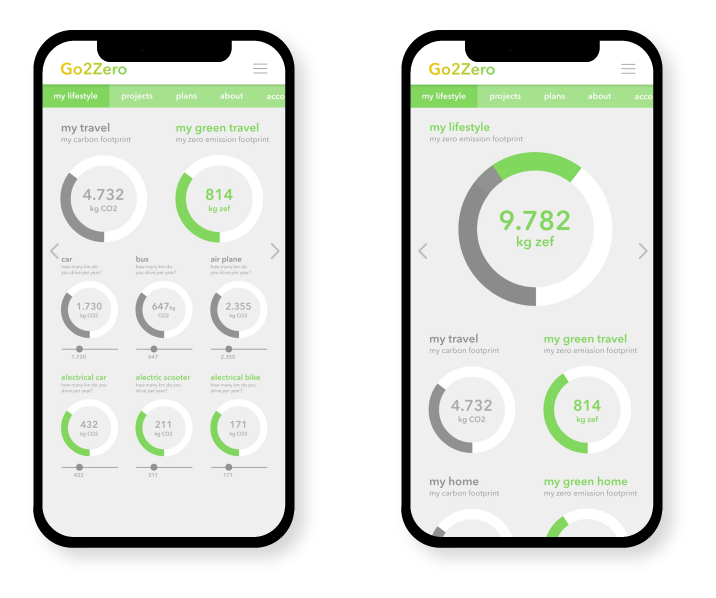 Lifestyle Calculator
The CO2 calculator is especially designed so users can easily find out their carbon footprint without having to spend a lot of time and effort.
These are the four main sections:
Travel > 30% average carbon footprint
Living > 20% average carbon footprint
Food > 20% average carbon footprint
Social & Consumption > 30% average carbon footprint
Projects & Plans
We give a clear overview of our future Road Map as well as the existing projects so our users understand how we invest, how much green energy we produce and the Return On Investments.
Do you want to become a Zero Emission Person? All you have to do is subscribe to one of our plans based on your personal carbon footprint estimated in our Lifestyle calculator.
There are four personal plans depending on your Lifestyle:
Student Plan
Adult Plan
Business Plan
Family Plan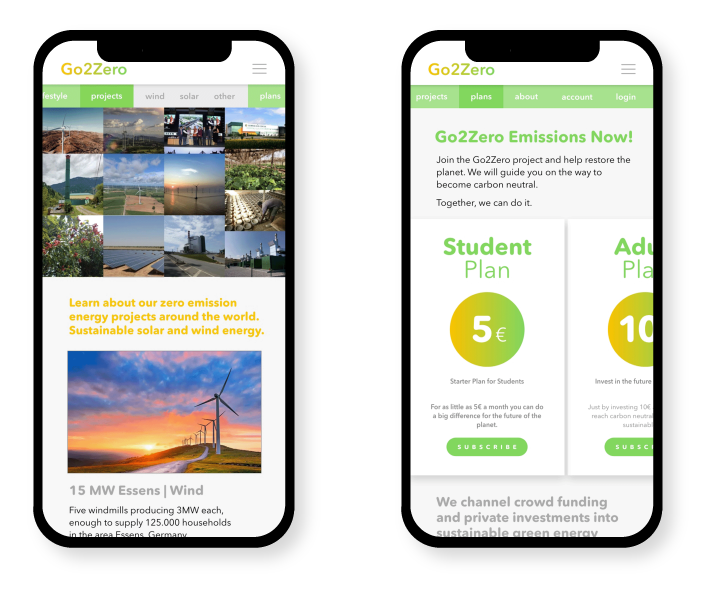 Founder
Go2Zero has been founded by Dr. Ingo Stuckmann and a team of specialists in renewable energy.

Their combined know-how about renewable energy and their passion for mitigating the climate change are reasons enough to believe that this project has a huge potential and will have a positive impact on the planet earth.
My Area
All the data is safely stored in My Area where only registered users can access. In the private area you will find information about your personal carbon footprint and your progress over time.
We already know that there are many areas of improvement for reducing CO2 footprint in Transport, Living, Food, Social and other Consumption and we expect to learn a lot from our users as we grow.
Based on the accumulated anonymized data we will create scenarios on how to reduce people's carbon footprint and share this valuable information with our community in the future.